Sibling squash success
Wednesday, Jan 19 2022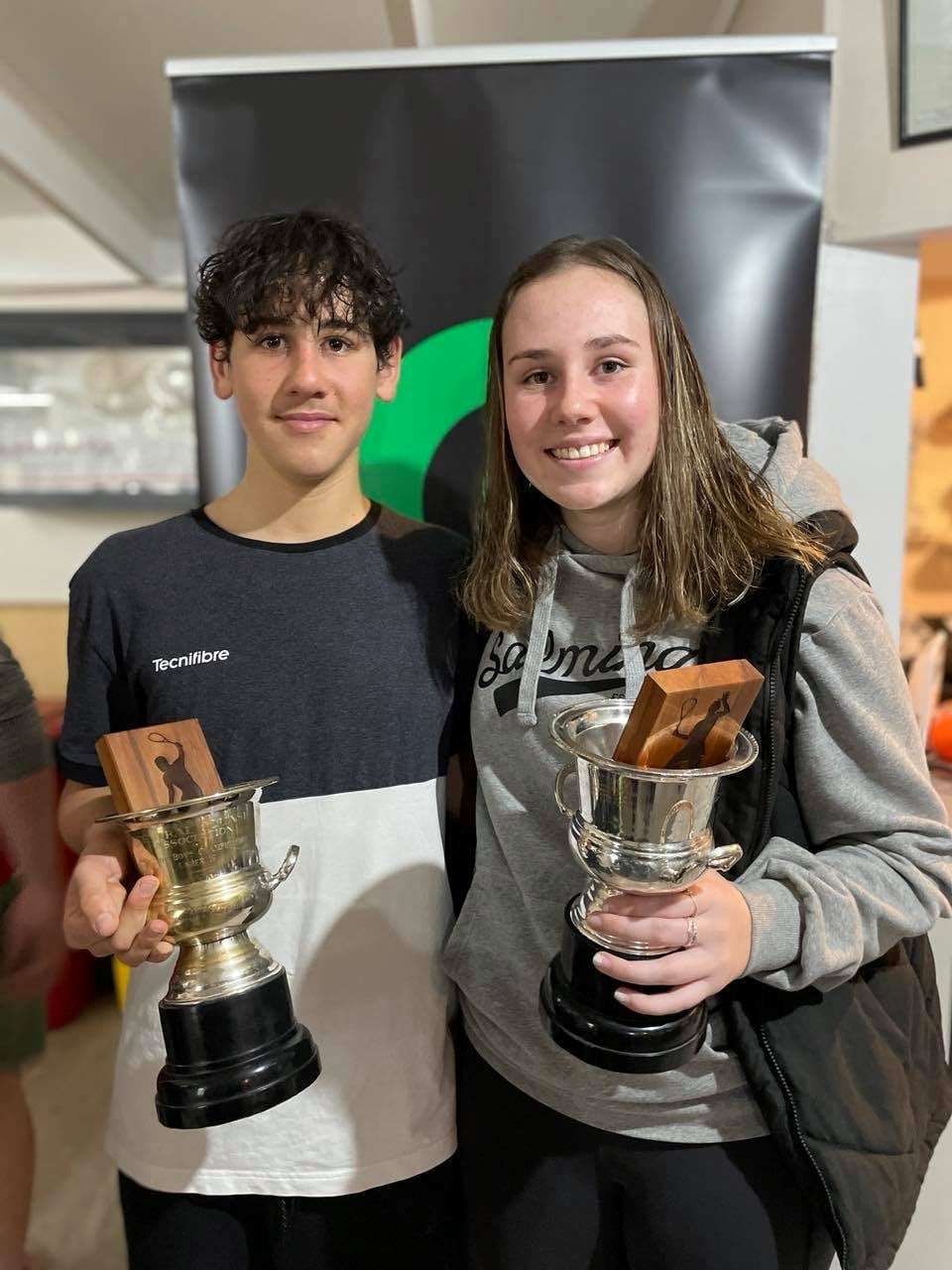 The Holmes siblings have had a year of squash success in 2021.


Abbie the older of the two moving into the elite ranks of A Grade in March this year.
With the finer points of her game being honed on court under the guidance of former NZ Rep and Commonwealth games Doubles Silver medallist Tamsyn Leevey, Abbie's game has gone next level.
Credits to Abbie this year include:
Central Junior Girls Champion
Central Junior Rep player
Kawaroa Park Girls Champion
Taranaki Junior Open Girls Champion
NZ Secondary Schools team selection
Kawaroa Park Mitchell Cup team – Central team of the year
While younger brother Reece has been on a similar track reaching a high B2 level to sit in a fantastic spot to start his 2022 season.
Credits to Reece for 2021:
Central Boys Champion
Central Junior Rep player
Kawaroa Park Boys Club Champ
NZ Secondary Schools team selection
Kawaroa Park B Grade Men's team member – District Champions
The siblings are members of their home club Hawera and Kawaroa Park and are well liked personalities in the squash community.
Best of luck to Abbie and Reece for the 2022 squash season.
Club features at awards
Kawaroa Park Squash Club (KP) had a successful year at the Central Squash Awards for 2021.
With five KP Club members taking out their categories at the awards, where winners were announced virtually with pre-recorded acceptance speeches.
The club winners were:
Logan Terrill – Most improved Junior
Mike Jack – Referee of the year
Kaye Carter – Coach of the year
Kim Peachey – Women's master of the year
KP Mitchell Cup team – Team of the year
It has been another testing year but KP Squash Club has grown in membership, hosted several successful tournaments, has a thriving Junior programme and many social events to keep everyone busy and active.


Things don't look like slowing down over summer as everyone strives to keep fit and continue their squash over the off season.