About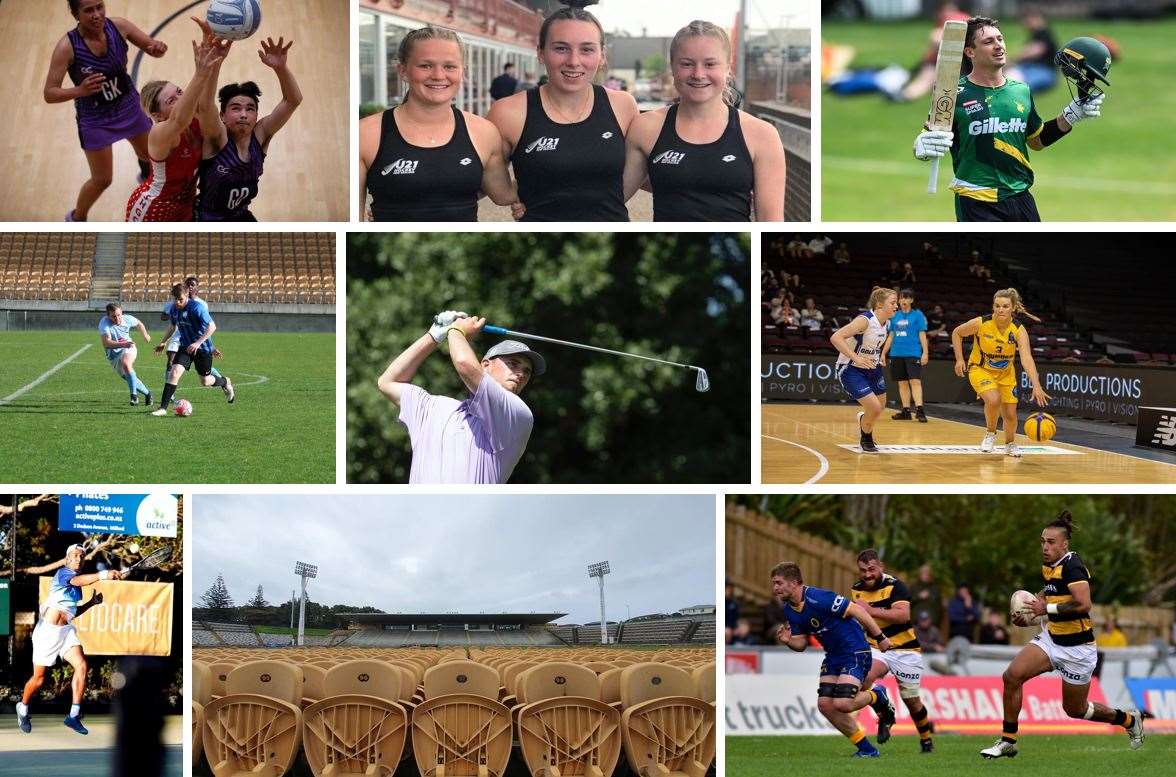 Sports News Taranaki is a charitable trust established in 2018 when there was a need for local sport and recreation to be publicised after a drastic change in local sports media market.
Taranaki is a rich sporting province that punches well above its weight on the national and international stage and we want to tell those sporting stories, from results and scores, to promoting tournaments and events and celebrate people stories in the sporting community.
Our board includes an experienced group of businesspeople, journalists and community minded individuals who have a passion for sport and want to promote it.
Sports News Taranaki aims to build a strong audience of viewers and becoming the place to go get Taranaki sports news. Effectively we are an online sports newspaper.
We cover an array of codes from the big five; rugby, cricket, basketball, netball and football to darts, snooker/pool, equestrian, rugby league, surf lifesaving, volleyball, sporting issues and much more.
Recreation is also important to Sports News Taranaki to keep the region and active and thriving region.
While being heavily reliant on codes sending us copy, we have employed top Taranaki journalist Kath Brown, formerly of the Taranaki Daily News and editor of the North Taranaki Midweek and Taranaki Star, as our editor. Kath can sub (edit) supplied copy and place it on the website.
We have the recourses to help sports by providing templates to write stories and we can upload to the website and Facebook page. Photos are important too, so codes are encouraged to send in high quality images relating to the stories.
With your help, we are confident the site will fill a high game in the community, giving some overdue recognition to those achieves in our sporting world.
Our people:
Trustees: Grant Hassall (Chairman), Gordon Brown, Peter Tennent and Mark Robinson
Staff: Kath Brown (editor), Will Johnston (writer)
What codes say about us:
Since their inception in 2018 Sports News Taranaki have provided Taranaki Rugby exposure in the Taranaki sports community with their extensive coverage of both grassroots and Mitre 10 Cup action. Their content is delivered in a timely fashion and the Sports News Taranaki team are easily contactable to ensure that rugby and other local sport content is readily available for locals to consume.
Jimmy Fastier – Commercial, Taranaki Rugby
Sports News Taranaki covered our top team which plays in the Central Federation League consisting of teams from across the North Island.
This coverage was hugely appreciated by football fans across the region who were keeping an eye on the progress of the team.
Thanks again SNT for giving life to our football stories and successes.
John Sigurdsson – Club Captain, New Plymouth Rangers Football Club
Sports News Taranaki has been amazing in filling the gap left after other parties stopped providing sports news locally. They're always happy to publish any articles I write on behalf Central Football which is mainly a weekly roundup of all Taranaki football competitions played on previous the weekend. The main addition in 2020 was the 10 or so articles that SNT reporter Will Johnston wrote that focused on interesting stories happening in football around the province. These included personal stories, club/school stories and Championship winning stories. Central Football and I can't wait to continue our collaboration with SNT in 2021.
Brent Youngson, Operations Manager Central Football, Taranaki
Sports News Taranaki has provided us with access to sports, active recreation and play news within Taranaki. This connection is vital because without it there would be no knowledge of sports, active recreation or play within Taranaki. As a result, one could think that this avenue does not exist if there is no information shared. Consequently, without this information young people would have no role models to look towards, disabled people would think there are no sporting options available to them and women would continue to think they are being overlooked in the sporting arena. This platform has creating inclusion and diversity for all Taranaki people.
Tracy Coker – Sport Development Advisor, Parafed Taranaki
Sports News Taranaki is a valuable platform for the promotion of our game and its people. We are grateful for the exposure and support that has provided us access to all corners of the sports community and enhanced engagement to the broader public by telling our stories.
Jaqua Pori-Makea-Simpson – Netball Taranaki General Manager
Sports News Taranaki has proved a valuable addition to the community sport and recreation network in Taranaki. They take a broad view of the region and are prepared to cover stories that other media do not, giving an opportunity for weekend warriors and up and coming talent, as well as more seasoned performers, time in the spotlight. Their coverage is timely and highlights in a positive way many of the cast of characters that make our sporting landscape around the maunga so special.
Andrew Moffat – Sport Taranaki Marketing and Communications Advisor
Contact:
Editor@snt.nz
www.sportsnewstaranaki.co.nz Facebook: Sports News Taranaki