Plenty of rep and club cricket on last weekend
Tuesday, Jan 18 2022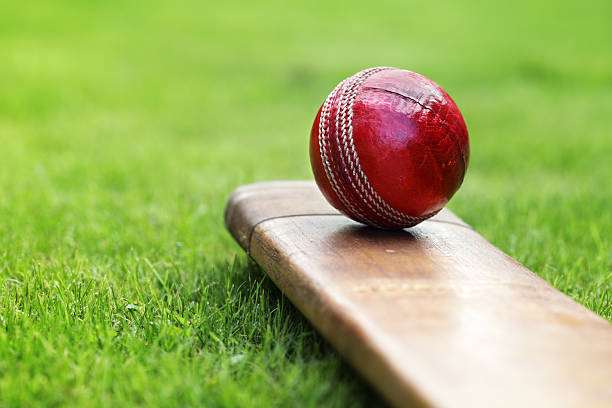 Travis Stewart
Taranaki fall short in question for challenge

The Good Home Taranaki Men's side have failed to secure a Hawke Cup challenge for this season going down to Manawatu over the weekend. Heading into the weekend Taranaki had an uphill battle to secure the challenge however a lack of runs in the first innings put paid to the chances of that happening.
Losing the toss and being put into bat the Taranaki opening pair of "India Today" Sebastaian Lauderdale Smith and "Taranaki Associated Cleaners" Dean Robinson got their side off to a steady start. Robinson was first to go for 20 with the score at 37. What followed next would have coach Debu Banik pulling out his hair, a needless run out of Lauderdale Smith for 19 coupled with some very poor decision making from the middle order and another mix up which saw "Icons Sports Bar" Mattie Thomas run out and Taranaki found themselves 93 for 6. The shining light was Inglewood's Luke Dravitzki who showed some real fight in scoring his maiden half century at this level finishing on 62. Some minor contributions from "Energy City Fords" Ryan Watson (20) and NPOB's Jordan Gard (22) saw Taranaki dismissed for 177.
NPOB's Jarrod Ritson breathed some life into the Taranaki side as he struck twice early on in Manawatu's innings. However, Tom O'Connor and Arana Noema Barnett settled the ship for their side posting a 61 run partnership. When O'Connor was dismissed for 45 Manawatu were 73 for 3. That was the final success for the Taranaki side on day one as Manawatu went to stumps holding the advantage at 130 for 3. Barnett would see his side to the verge of first innings before he was dismissed for 77, former Taranaki batter Trent McGrath would see his adopted side home with 51 as Manawatu were eventually bowled out for 239. Ritson was the pick of the bowlers picking up 5 for 71 off 14.4 overs. As a bowling unit Taranaki performed well with the pitch flattening out and Watson picked up his 150th wicket for Taranaki during his spell.
With the first innings points Manawatu had done enough to secure the challenge and therefore stumps were drawn.
The Good Home Taranaki men have their final game at Pukekura Park on January 22nd and 23rd versus Wairarapa but both teams will be playing for pride.
Successful double-header weekend for Taranaki women
New Plymouth Physio Taranaki Women travelled to Masterton for two rounds of the Shrimpton Trophy over the weekend. First up was their counterparts from Hawkes Bay.
Winning the toss and electing to bat first the Taranaki openers of Emily Cunningham and Maree Heal were hoping to lay a good platform, the welcomed return of CD Hinds opener Cunningham and the promotion of Heal to the top of the order saw the opening pair put on 96 before Cunningham was caught in font LBW for 64 of 59 balls. Maree Heal would almost bat out the innings but was run out in the 33rd over for 55. Some minor contributions from the middle order saw Taranaki put up a very competitive total of 184 for 6 in their 40 overs.
After the lunch break the Taranaki pening bowlers would go about getting early wickets. Hot of the back of a championship in the National Under 19s Grace Foreman and Charlotte Stent would get Taranaki just what they were looking for with wicket's coming in the 3rd over to Stent and in the 6th over to Foreman. First change for Taranaki would see the spin bowlers coming into the attack and the wickets would go to Caitlin Marshall picking up 3 for 22 of her 8 overs. Next up would be the Captain, Kate Baxter who had a great day with the ball picking up 3 for 11 and a very important run out of Pedersen. Sophie Campbell also had a good day with the gloves picking up two catches and a stumping. Taranaki would secure a bonus point with a 72 run win.
Sunday's game the Taranaki girls were pitted against the new side to the competition in Nelson. Just like the day before, Taranaki won the toss and elected to bat first with Cunningham and Heal once again doing the damage putting on a half century opening stand. Cunningham was first to go being bowled in the 10th over for a run a ball30. A couple of wickets would full quickly before captain Kate Baxter and Heal would put on a partnership of 102 before Heal was bowled for 77 and Baxter would hit 31 not out with Taranaki posting 211 for 6 from their 40 overs.
The Taranaki opening bowling pair of Charlotte Stent and Grace Foreman put the Nelson batters under pressure from ball one. Foreman got the break through in the first over picking up the wicket of the dangerous Kate Gaging. Runs proved hard to come by and when Stent got her first wicket Nelson were 10 for 2 in the 7th over. Nelson would find themselves behind the 8 ball for the remainder of their innings and they never really recovered with wickets falling often and the run rate climbing. Grace Foreman would finish with 3 for 27 of 8 overs and Charlotte Stent would have 2 for 22 of her 8 overs. Kate Baxter again was also in the wickets with 2 for 23 as Taranaki would take the win by 52 runs and secure a second bonus point of the weekend.
Three wins from four games this season see's New Plymouth Physio Taranaki sitting in second place in the Mike Shrimpton Trophy and with three games to go it's all on for young and old. Next up is a home game at Pukekura Park vs Manawatu on the 30th of January, see you all there for what promises to be a fantastic battle.
Outright wins the order of the day in premier cricket
Round three of the Alpha Sports Premier two-day competition saw all four games end up in outright victories.
New Plymouth Old Boys (NPOB) remain on top after securing the win over Hawera United. NPOB were made to work harder for it than they may have expected with the Hawera batters putting on a much improved display. Nick Walker top scored with 73 with some nice contributions from the middle order saw them post 257 all out and to leave NPOB 115 for victory. Jackson Braddock Pajo (37) and Ryan Gilmour (44) put on 52 for the second wicket and even though Hawera bowlers chipped in with regular wickets after that NPOB go to the total for the loss of six wickets. Ethan Keller picked up 3 wickets.
Inglewood remain in second place after defeating Woodleigh by seven wickets. Behind by 152 runs on the first innings Woodleigh toiled hard with Josh Roguski (36) and Jackob Schrader (34) seeing their side through to 175 all out in their second innings. That left Inglewood requiring just 24 for victory which they successfully did for the loss of three wickets.
New Plymouth Marist United (NPMU) got the job done over New Plymouth Boys High School (NPBHS) to see them stay inside the top four. Having a 54 run first innings lead NPMU's Jack Krutz produced a spell to remember as he picked up 7 for 47 to see NPBHS dismissed for 155 leaving NPMU 102 for the outright win. Jacob Mitchell continues to show his development with a well compiled 56. NPMU would chase the runs down in the 27th over for the loss of four wickets with Robbie Yule top scoring with 43 not out.
Francis Douglas (FDMC) continue to impress in the red ball competition defeating Stratford by an impressive seven wickets. Behind by 40 runs on the first innings Stratford were soon in trouble in the second, Terry Norgate (33) and Dennis Mihalijevich (48) resurrected the innings before Stratford were all out for 132. Indusa Medagedara with four wickets,Keegan Boon and Robson Chapman both picked up three. FDMC required 93 for the win which they successfully did for the loss of three wickets.
A gap has now formed between the top four and bottom four. NPOB lead the way on 36 points, followed by Inglewood on 32, NPMU a futher four back on 28 with FDMC rounding out the top four on 25 points. Woodleigh 16, NPBHS 15, Stratford and Hawera on 13 all have work to do in the run in to the semi finals.
After three rounds the leading run scorers and wicket takers are:
Run Scorers
JB Burger (NPBHS) 196
Troy Chilcott (Inglewood) 151
Robbie Yule (NPMU) 143
Jacob Mitchell (NPBHS) 138
Wicket Takers
Viranchi Upadhyay (NPOB) 17
Indusa Medagedara (NPBHS) 12
Chris Logan (Inglewood) 11
Jack Krutz (NPMU) 10
Reece Holmes (Hawera) 10