Death ends link with Ohura
Thursday, Dec 23 2021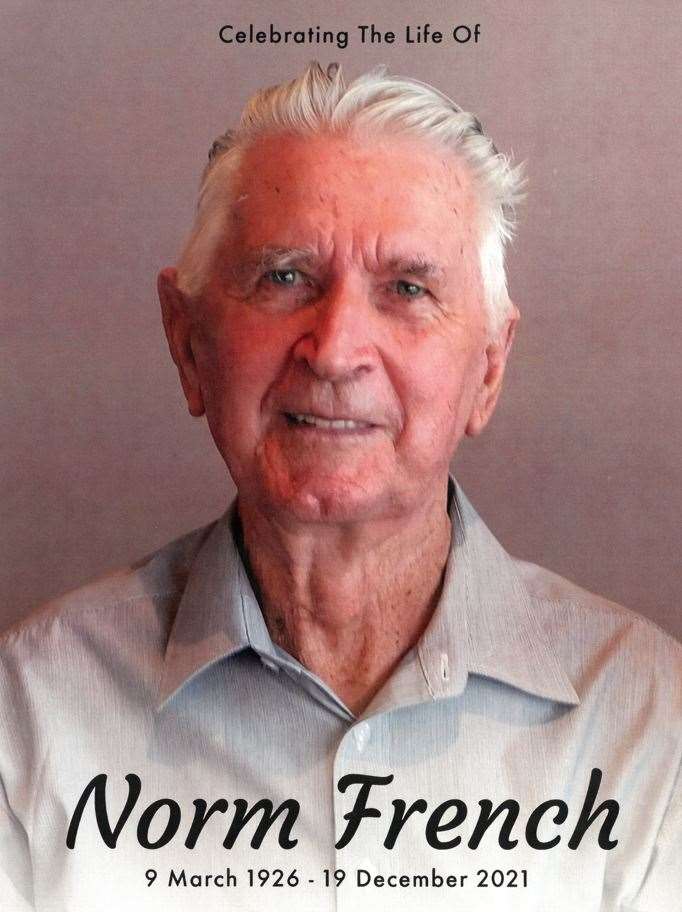 Grant Hassall
The death in New Plymouth on December 19 of Norm French ended the last tangible link Bowls Taranaki had with its most ever far-flung club, Ohura.
French, who was aged 95, commenced bowls at the club in the back of beyond in the early 1950s when he was a coalminer in the then-bustling town which had a population of 3,000. It now has fewer than 100 residents.
Ohura was affiliated to the Taranaki centre until 1974 when it transferred to Wanganui and then in due course it joined Waikato.
Because the Ohura club did not like the quality of state highway 43, they transferred from the Stratford-based central division to the northern division, which meant a journey of some two hours to get to New Plymouth. That included going over the Waitaangas. If you have never driven that route, don't bother; it's dreadful.
After the coalmine that French worked in closed in the early 1970s, he moved to New Plymouth with his wife, Ethne.
But that was not before French had won the Ohura singles six times – the club had a membership north of 150 at one time – and best of all, French skipped his team to win the northern division champion-of-champions fours in 1960. Having eliminated Ken Whittle and Ken Tompkins along the way, French's team initially drew the final against Ken Murtagh. French's four won the replayed final.
French soon established himself as a fearsome competitor with a ferocious, accurate drive – certainly quicker than anyone in Taranaki today – at Fitzroy upon his arrival in New Plymouth.
He claimed his first Taranaki title, the Easter fours, in 1974 when he skipped his team to victories in the last three rounds over Bruce John, Barney Spurdle and then former NZ rep Bill MacArthur in the final.
French claimed the champion-of-champions singles in 1977 when, on the deciding end, he trailed the jack around the corner to edge out future NZ rep Jim Christie in the finale. It was a performance that saw French elevated into the Taranaki Arnott Shield side.
There was also plenty of courage on display when he skipped Kevin Neale to win the champion-of-champions pairs in 1991. French drew the shot with his last bowl in the dark – "I had been eating carrots all week" he said afterwards – to tie the final against Des Griffin and David Bennett at Oakura.
Five extra ends were required to settle the issue a fortnight later at East End, with Neale and big Norm taking the title.
French was predeceased by Ethne, herself the winner of the 1989 champion-of-champions fours, and is survived by their three daughters and one son.