Weather destroys weekend's play
Monday, Dec 13 2021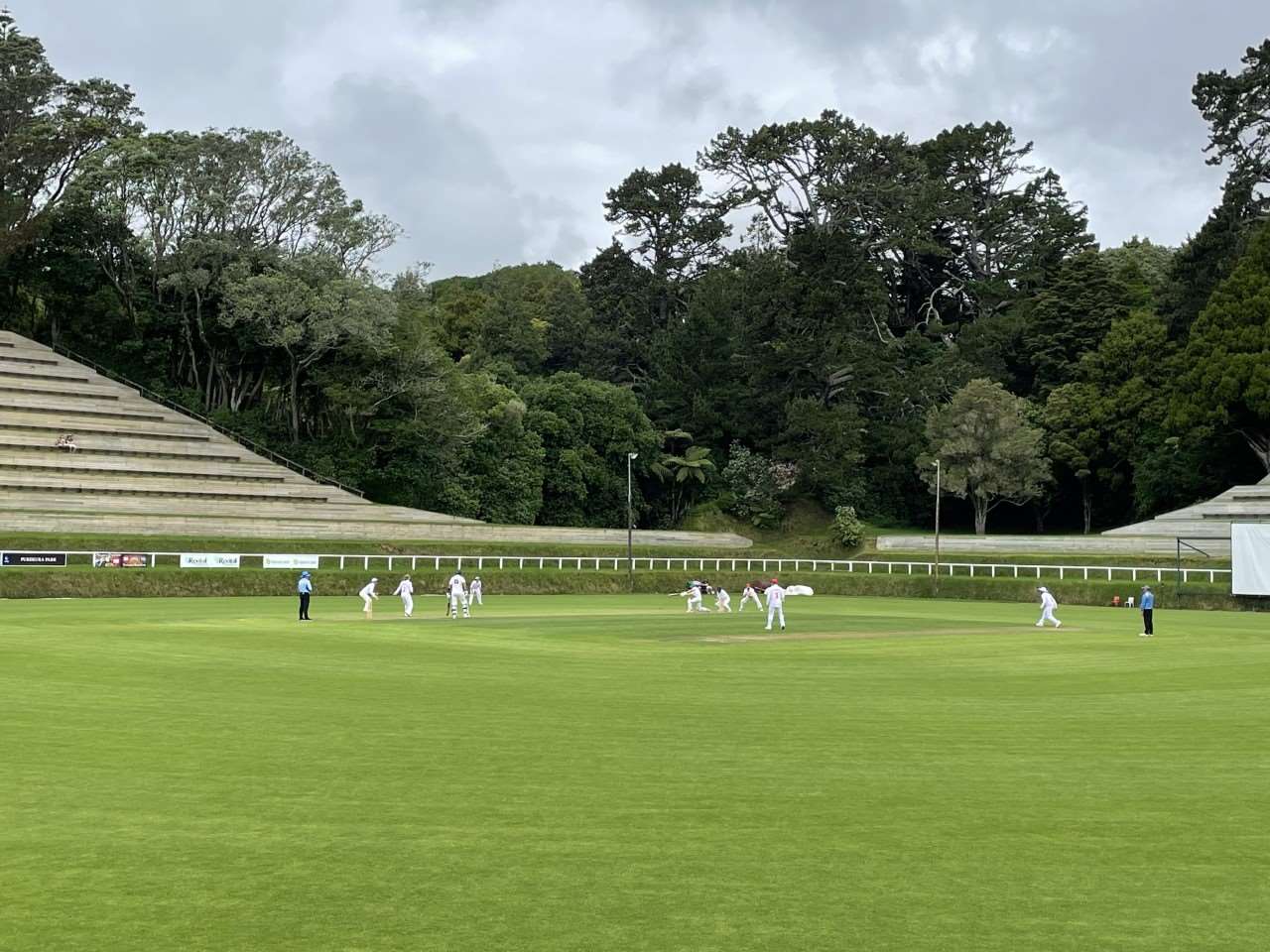 Travis Stewart
The Good Home Taranaki side was set to assert some pressure on Horowhenua however the weather had the last say.
On Saturday the Taranaki batters set the platform with openers "Taranaki Associated Cleaners" Dean Robinson and Sebastian Lauderdale-Smith putting on 78 for the first wicket. Robinson was first to go for 47 off 69 balls, Lauderdale-Smith would combine for mini partnerships until he was dismissed for 87. "Icons Sports Bar" Mattie Thomas and Davis Mills put on 96 together to set up Taranaki's first innings total of 302 for 9 declared. Thomas made 45 while Mills finished on 62.
With 25 overs left in the days play the Taranaki side would have planned to make inroads in to the Horowhenua batting order, however they were only to take two wickets as Horowhenua made it to stumps at 42 for 2 off 25 overs. Jordan Gard picked up 1 for 0 off 6 overs while Mills proved expensive only going for 1 for 7 off his 6 overs.
With the rain coming in over night and throughout Sunday the game was called off around midday. Taranaki will be looking for some fine weather in the new year to enhance their chances of a Hawke Cup Challenge.
In other matches, the Premier teams were all set for a double header over the weekend, the weather had different plans as play was only possible on day one.
New Plymouth Old Boys (NPOB) will take top position of the competition of the Xmas break having secured first innings points over New Plymouth Boys High School (NPBHS). NPBHS batted first at Western Park and were dismissed for 150 off 80 overs. Josh Gard top scored with 41 while Jordie Fettis, Hayden Downes and Viranchi Upadhyay all picked up three wickets. In reply NPOB had made it through to a dominant position of 172 for 3. Both openers Josh Borrell (51) and Oli Burbidge (65) made half centuries as they put on 104 for the first wicket, Taranaki Bulls player Kallum Boshier made a rare appearance for his cricketing club side and showed his talent scoring 29 not out off 25 balls.
In the other fixtures, New Plymouth Marist United (NPMU) scored first innings points in a low scoring affair against Francis Douglas (FDMC), FDMC batted first and put up 126 with Kurt Leuthart being the main destroyer with four wickets, in reply NPMU were bowled out late in the day for 170, Rob Yule top scoring with 49.
Inglewood looked set for an outright victory after a dominant day one, batting first Inglewood declare their first innings closed at 242 for 9 with Chris Logan bludgeoning 90 off 52 balls. Logan would then star with the ball as he demoralized the Hawera batters picking up 7 for 18 as Hawera were dismissed for just 72. Asked to follow on Hawera were steering down the barrel at a big defeat at 55 for 4 at stumps.
The final game of the round saw another low scoring affair as Stratford were dismissed for 139 in their first innings by Woodleigh. Stratford's first innings total could have been a lot lower if it had not been for Namibian Chris Coombe who scored 87. Woodleigh made it through to stumps at 56 for 5.