Top four move for Inglewood bowls
Monday, Nov 22 2021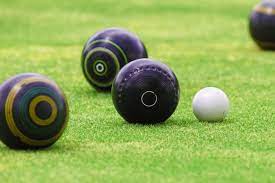 Grant Hassall
Inglewood have advanced into the top four of the Taranaki men's bowls interclub first division after section play concluded in Hawera on Saturday.
It will be Inglewood's first real chance in over three decades to claim the Bill Smee Trophy, with the club last succeeding in 1990.
However, standing in its way are the biggest, most powerful clubs in Taranaki men's bowls – Paritutu, Tower and West End.
Paritutu, with 25 match points, comfortably took top spot in the amber section, followed by Inglewood (20), Coastal (18) and New Plymouth (17).
Inglewood started the day with a 2-1 victory over Coastal, Paul Howell continuing his winning ways, while Gerry O'Sullivan's four also triumphed. Last season's champion-of-champions pairs winners, Steve Sabine and Graham Reive, were nosed out by Camron Horo and Kelly Hill, which meant Inglewood still needed points from its final round against Paritutu, who were already assured of qualifying.
Sabine and Reive responded with a 20-13 win over John Zittersteijn and Darren Goodin. The singles game was a cliffhanger, with Aidan Zittersteijn grabbing a four and a two on the last two ends to pip Howell 21-20, while Hamish Kape's four defeated O'Sullivan 20-9.
Tower, with 24 points, topped the black section. West End, on 20, took second position, ahead of Oakura (18) and Fitzroy (14).
In the morning clash between West End and Tower, the city club prevailed 2-1, after Dean Elgar trounced Kevin Hills 21-7. Craig De Faria took 10 shots over the final four ends to win the pairs 21-14 over Scott Roberts, although Mark Anderson's four got one back for Tower with a 15-14 victory over Steve Walker. The final round was abridged in the pairs and fours disciplines, after Elgar (21-7) and Hills (21-2) powered away in their games.
The top four playoff will take place on December 19. At the same time, the second division will also be resolved, after those qualifiers were found on Saturday, too. Those sides are Manaia, West End I, Waitara and Paritutu.
The third division has one round remaining. Waitara I, on 22 points, holds the lead. However, it is Paritutu in pole position. It has 21 points, and with Waitara I having a bye in the last round – where no points will be awarded – it will need to win just one game from three to secure the title.
In the Bayleys Real Estate-sponsored junior interclub, three of the four qualifiers have been found so far. They are Opunake I, from the amber section, and Lepperton and Paritutu III, from the black section. One section play round remains, with the interest focusing on the last berth available in the amber group. While Opunake I is clear on 14, Waimea (12) holds onto second spot, ahead of New Plymouth (10) and Paritutu II (8). Waimea has a bye in the last round, meaning it cannot add to its tally, but both New Plymouth and Paritutu II will secure four points each should they win in the last round.
Meanwhile, this weekend attention focuses on the Cross Country Rentals-sponsored mixed pairs, which will be held on coastal greens stretching from Oakura to Manaia. There are 68 pairs in the field with post section on Sunday at Oakura and Okato.