Taranaki achieved goal after championship win
Saturday, Nov 20 2021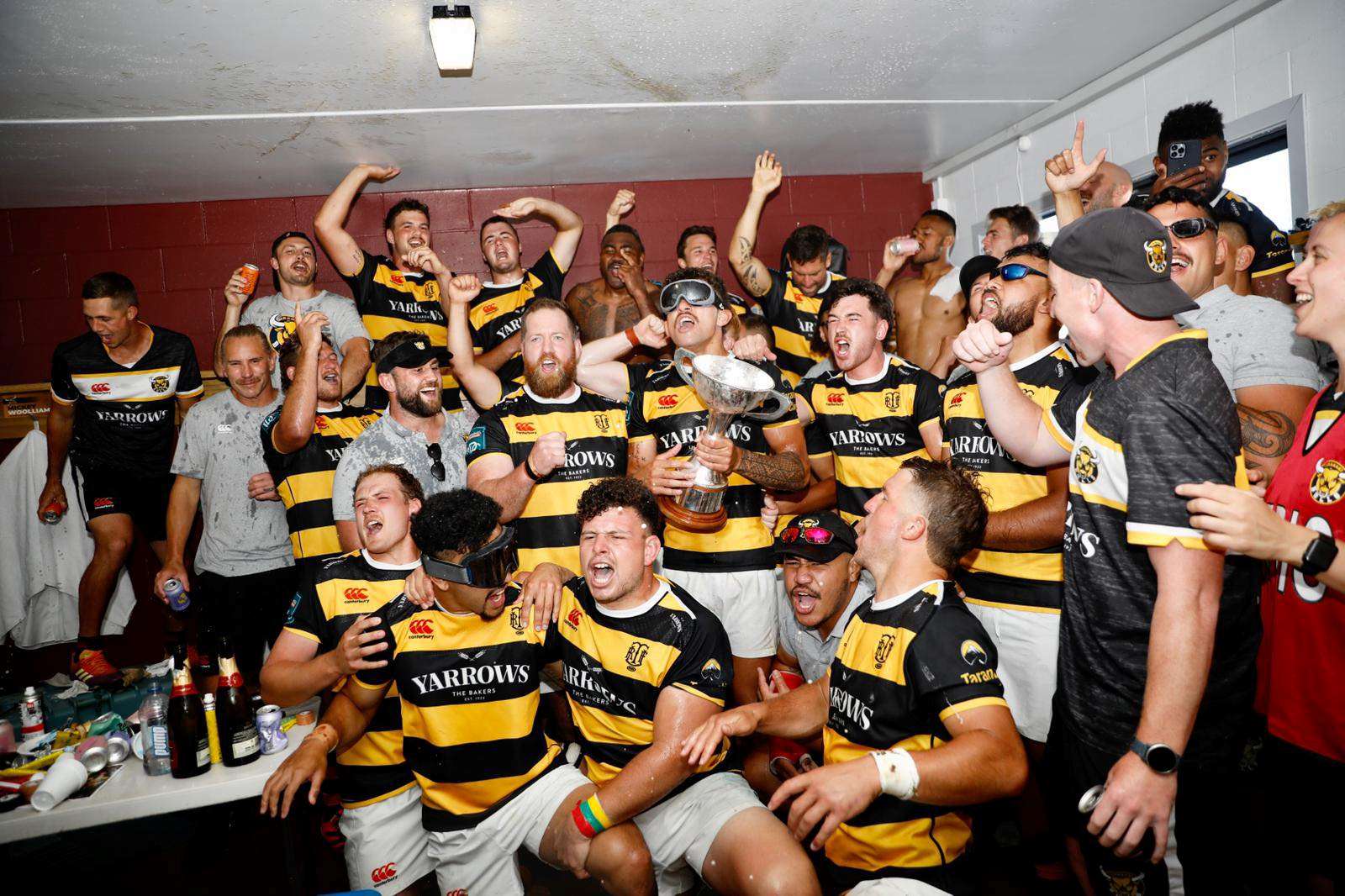 Wil Johnston

Photo by: LDV Photography
Taranaki set a goal at the start of the season – to make the province proud.
According to coach Neil Barnes, that was achieved after their 32-19 win against Otago to clinch the championship title at Inglewood on Saturday afternoon.
It's been a tough run for Taranaki rugby in the past four years. Their grandstands were closed in 2017 and 2018 at Yarrow Stadium, went through financial strive and amongst the middle of that, were demoted to the championship. Now they are the form team in New Zealand domestic rugby after an unbeaten season, for the first time since 1985.
But with no promotion on the cards after Saturday's win and the first title since 2014, coach Neil Barnes said they accomplished what they wanted.
"We set a few things in place at the start of the year and I like to think the boys brought into it," he said after the game.
"A big part of that is making our province proud and the way you play so people can see it. I can't be any prouder, it's just been perfect."
Barnes said it was important all week to continue their expansive game play and not get tied up in the emotion of the day.
"I couldn't ask for more, they were awesome."
The lead up to the match was different. He said the team played Fiji touch, which teaches players to offload when being held up.
"If you look at the first 10-15minutes, instead of the boys going to ground, the boys were offloading. Sometimes in cutch moments, that was really important to us."
He liked the bravery of the players and thought the lead up showed initiative to get it on the field.
Barnes also paid homage to the volunteers who scrambled to get TET Stadium in such good shape for the season.
Despite leaving the field in the second half with a knee injury, captain Teihorangi Walden said it was a surreal feeling winning the title.
"It's awesome to be here at home in front of our Inglewood whanau (family) and put on a performance like that."
He too enjoyed the way the team played this year.
"The boys are throwing the ball around even under pressure moments and having a go, I can't ask much more as a captain."
He was convinced the goal was also achieved.
"We can look at each other in the eye and say we did that, so definitely a proud day."
Jared Proffit, Daniel Waite, Michael Wooliams and Kini Naholo scored for Taranaki in front of a restricted crowd.