Try-scoring machine recruited for Taranaki
Wednesday, Jul 21 2021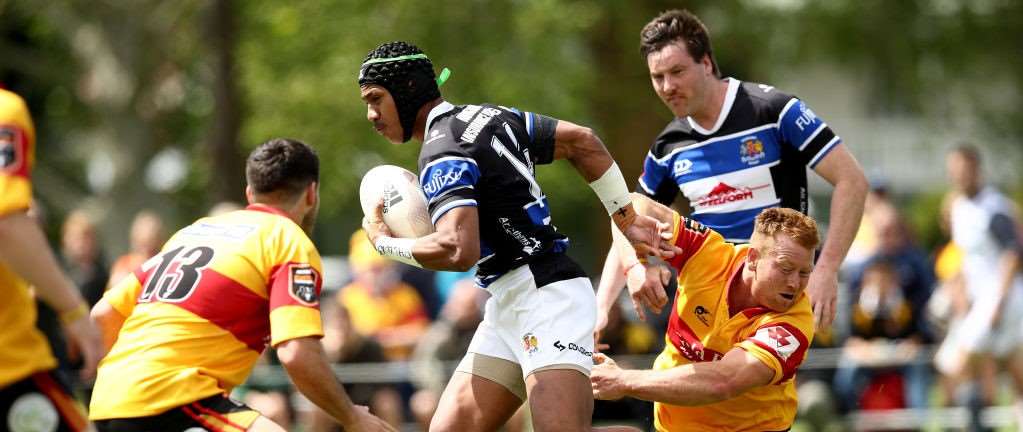 Will Johnston

Photo: Getty Images


Not many Taranaki rugby fans will know the name Vereniki Tikoisolomone. But one thing is for sure, he is a try-scoring machine.
Tikoisolomone will get a chance to show his ability for the Yarrows Taranaki Bulls in the upcoming national provincial championship.
The 13-game Wanganui rep was one of three new signings in Neil Barnes' 30-man squad, which will compete in the Bunnings NPC championship division next month.
His selection continues a small trend of Wanganui players who moved to Taranaki. After playing 19 matches for the heartland province, Waisake Naholo was the first to shift north in 2011, followed by current first-five eight Stephen Perofeta in 2016.
Tikoisolomone is an exciting prospect after he helped club side Border claim back-to-back Rosebowl Trophy titles in the Whanganui competition on Saturday. It beat Kaierau 23-18.
Barnes has been watching the 22-year-old's performance in the neighbouring competition, which included 23 tries, including four hat-tricks, from 12 appearances this year.
On the domestic scene, in 2019 Tikoisolomone scored 13 tries in 10 matches during his debut season for Wanganui – one try behind the national record. He still shone in a Covid-reduced season last year with three tries from as many matches.
Wanganui coach Jason Caskey told Jared Smith at Wanganui Rugby he expects Tikoisolomone to play a prominent role with Taranaki.
"It's good for him, looks like he'll be playing or coming off the bench," he said.
It will be an exciting back three for Taranaki with options for Barnes to consider.
It includes not only the try-scoring ability of Tikoisolomone, but the pace of Jacob Ratumaitavuki-Kneepkens and Kini Naholo and the game awareness from Jayson Potroz.
"[It's] good for him, not quite so good for us," Caskey said. "But part of our job is providing that stepping-stone for the next level."
Tikoisolomone could showcase what he's capable of as early as Friday when Taranaki play Wellington in a pre-season outing on a ground where he claimed the club title on Saturday.
2019 highlights: https://www.youtube.com/watch?v=ICWzNkx0ENE