The stand is coming down!
Wednesday, Jul 21 2021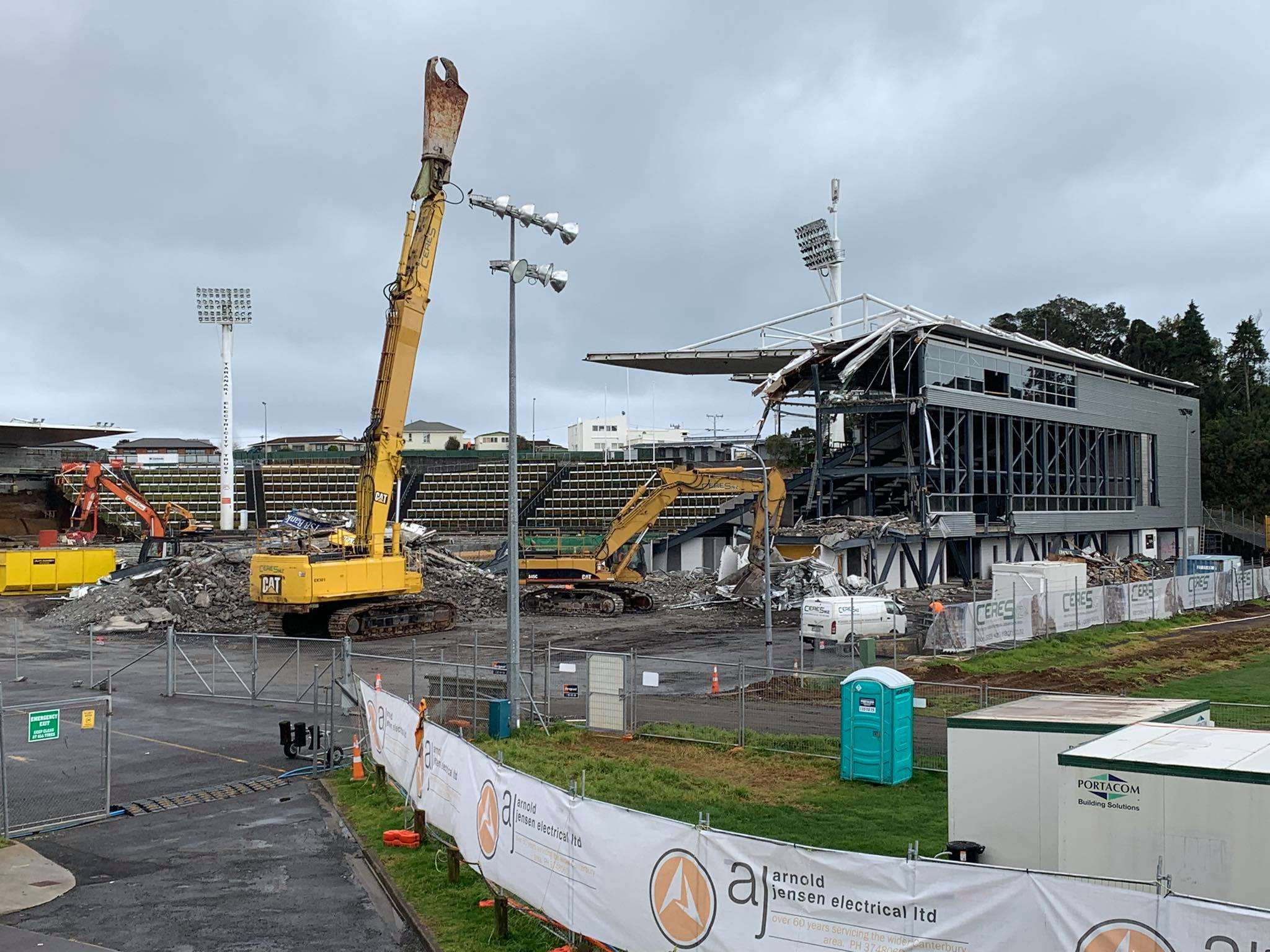 Will Johnston

Half of Yarrow Stadium's East Stand has been reduced to rubble, marking the next stage in the development.
Christchurch demolition company Ceres is in the process of pulling the stand down, amid earthquake concerns found in December 2017.
A major redevelopment of the venue completed in 2002 saw the East and West stands built replacing an older grandstand and concrete terraces.
Machinery can be seen around the stand's southern end with a long-boom digger clipping sections of the roof and bleachers before it falls to the ground. Two other diggers are at the base of the stand tearing down the concourse and ground floor walls before debris is grinded up and taken away.
In a social media post, the Taranaki Regional Council (TRC) said some materials from the stand are being salvaged during the strip out to be 'spruced up, reused and recycled where possible.'
"For instance, the concrete is going to a local quarry for re-use in other products," it said.
The decision to rebuild the stand comes from a number of known issues, including the structure and foundation strength of the old grandstand, the TRC said.
The new stand will provide amenities to host even more local, regional, national and international sporting and entertainment events.
Demolition is expected to be completed by October and construction of a new stand completed by 2024, which will be closer to the field. The design of the East Stand is yet to be announced along with the construction firm.
Meanwhile, the West Stand is still being re-piled before its bleachers and seats are put back together again.
It's expected it will be completed to hold events at the venue next year.
The project will cost $50million with a $20million injection from the Government's shovel-ready project scheme.