Managing players priority for Coastal
Friday, Jul 16 2021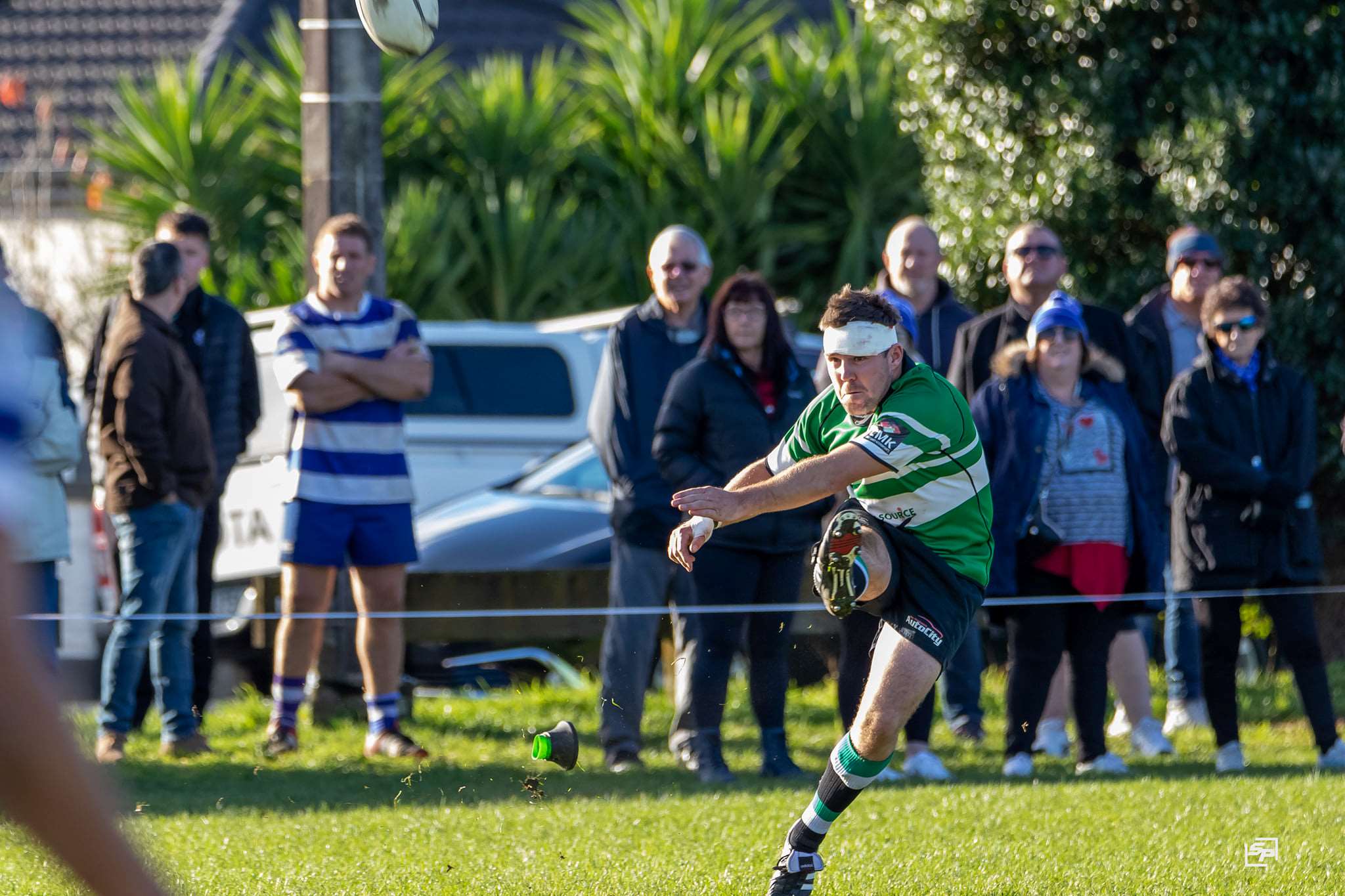 Will Johnston
Photo: Spinna Photography


Coastal co-coach Alan Crowley said managing his players has been a priority this week.
Crowley's team will play Inglewood in the CMK premier club rugby final on Saturday at TET Stadium for the third time after an intense fortnight.
Coastal bagged consecutive wins over defending champions Tukapa in the final round of the competition and in last week's tight semi-final.
"Not many sides in the past would have gone to Tukapa and won back-to-back games to make the club finals, so naturally it was a huge effort," said the former Taranaki halfback.
He knows Saturday will be tough against this year's powerhouse of club rugby.
"Inglewood, as everyone knows, have been the inform team right through this club competition.
"They are very strong right across the park, especially their loose forward trio and backline. With depth off the bench, this will make them difficult to handle."
Coastal do have some game changers in its squad including the front row, top try-scorer and captain Jeremy Newell, Rick McKenna and Troy Stevenson out wide. McKenna has been bracketed for the final though.
Self-believe is also what the team has and attributed to Coastal making the final, Crowley said.
But he will also rely on Coastal's players who have had finals experience.
In fact, Coastal has made four out of the last five finales without claiming any silverware and Saturday's outing will be its 10th finals appearance. It claimed titles in 2009 and 2012.
And to be a chance for its third title, Crowley said he will be asking for one last 80-minute performance from the squad.
Meanwhile, Inglewood claimed back-to-back final appearances after a solid final 10 minutes against Stratford/Eltham in the semi-final.
Captain Johnny Faletagoa'i-Malase said the side didn't panic and weren't as frantic compared to the beginning of the year.
He said the team's first-round learnings have been the key to a strong season.
That coupled with the team featuring 'quality rugby minds' has attributed to three losses from 14 matches.
"We've developed really well as a squad," said the two-time Taranaki rep.
"I think last year we had a dominate forward pack, but with the inclusion of Josh Jacomb and Salesi Havea we've been able to show strengths on both sides of the ball."
For Saturday, he said Coastal don't go away easily.
"If you give them an inch, they'll take a mile. Coastal will bring toughness. So, we're ready and focused for the final this week," he said.
Inglewood last won a title in 2014.
Cam Stone will referee his second consecutive premier final and his third overall.
Kick-off is at 2:45pm.
Club rugby finals day, TET Stadium, Inglewood:
U13 Restricted: Tukapa vs NPOB, TET #3, 10am. Referee: Masyn Austin
U13 Open: Patea vs Coastal, TET #2, 10am. Referee: Harrison Nicholas
Colts: NPOB vs Stratford/Eltham, TET #1, 1pm. Referee: Josh Prestidge
Division 3: Okaiawa vs Coastal, TET #2, noon. Referee: Leighton Butler
Division 2: Normanby vs Kaitake, TET #3. Referee: Cameron McDonald
Division 1: NPOB vs Spotswood United, TET #4, 1pm. Referee: Will Johnston
Premier: Inglewood vs Coastal, TET #1, 2:45pm. Referee: Cam Stone