Cunningham's passion for Oakura evident
Tuesday, Apr 06 2021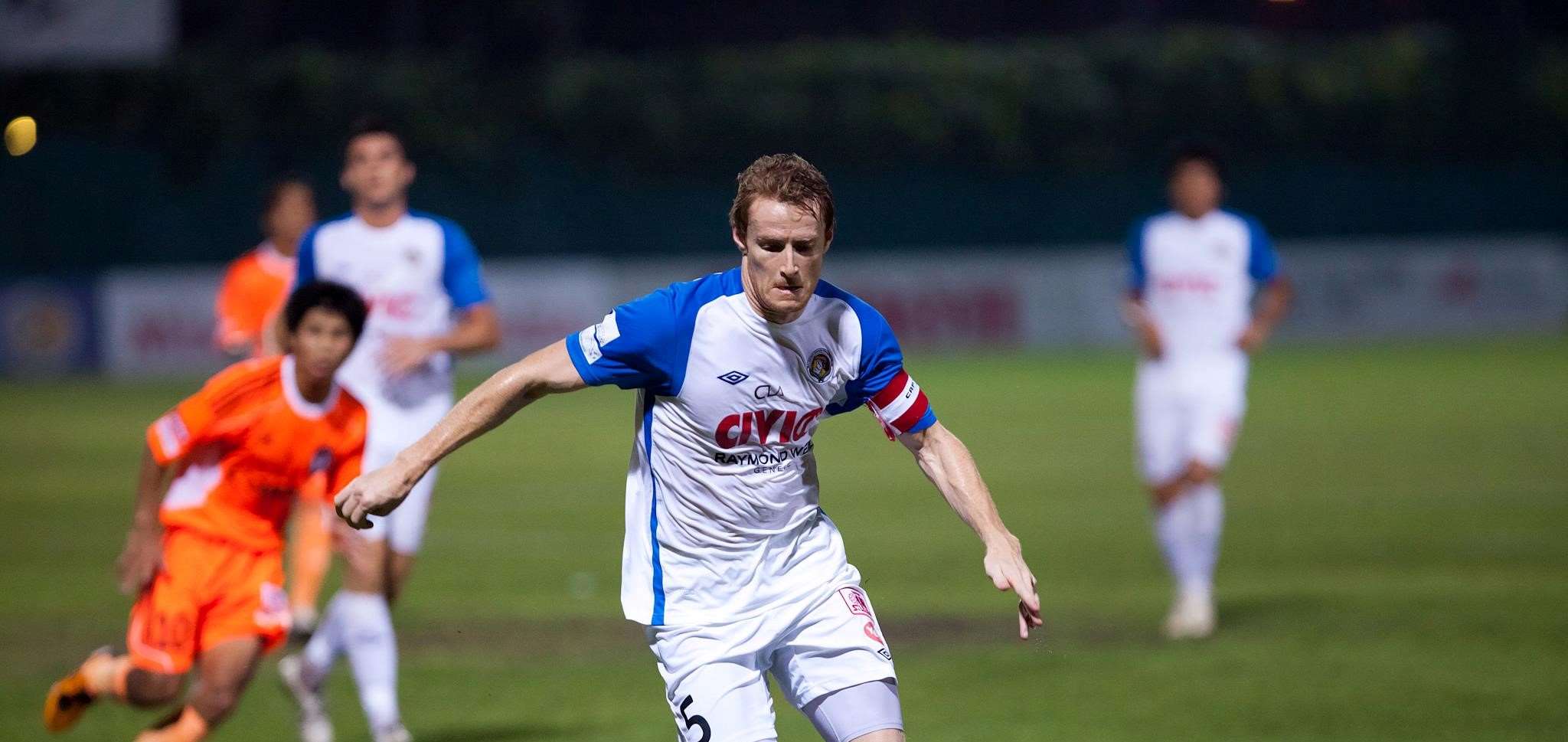 Will Johnston


Paul Cunningham could have thrown the towel in on his football career after Team Taranaki folded.
At that time, the 35-year-old played for the side in the Federation and Central Leagues along with stints in England, United States and Singapore.
But his passion and commitment for the Kaitake Football Club was rife. He decided to continue playing when an opportunity arose with the club three years ago.
"I like the competitive nature of football. With Kaitake its more about the camaraderie and the community around it," he said.
"If it was any other club, I would have hung up the boots."
The centre back's passion is evident and while it's a fairly new club, the community is getting behind it.
"It's nice to walk around the village and go out for a coffee and everyone's talking football. It was never like this, it's very new for the town. That's the driver for me," he said.
There will be more talk about the team this season, which will compete in Taranaki's premiership club division for the first time.
It secured a place in the top league after it won the championship division last year, automatically giving Kaitake a place in the premiership.
Cunningham said that success was down to the team's culture and unique players.
"It's a team with a lot of older heads, not a lot of drama and we've all gone into it with our eyes wide open."
Players are in similar positions with families, commitments outside of football and busy work lives, he said.
With its short history, the club doesn't come with a lot of baggage.
"It's very grounded and down to earth. That's been the reason why we've been successful."
The club's volunteers are also committed. Cunningham said they are the ones who put their hands up to mark lines or clean the clubrooms.
"That's what keeps it running."
After being unbeaten in the championship last year, he said the step up will be a challenge.
"A lot of these players haven't lost a game for three years. It might be a rude awakening when we get tonked a few times."
The team is already up for the challenge after it drew 4-all against New Plymouth Rangers Federation team in a pre-season match.
But it's off the field where Cunningham wants to make a difference.
"I want to set something up, so my son and daughter have something to aspire to."
He also wants the Oakura Junior Football Club to work with the team and revamp the clubrooms to create a community hub.
"For me that's the most important thing."
Kaitake play Moturoa away in the first round this weekend.