Stratford/Eltham seek consistency in netball comp
Thursday, May 12 2022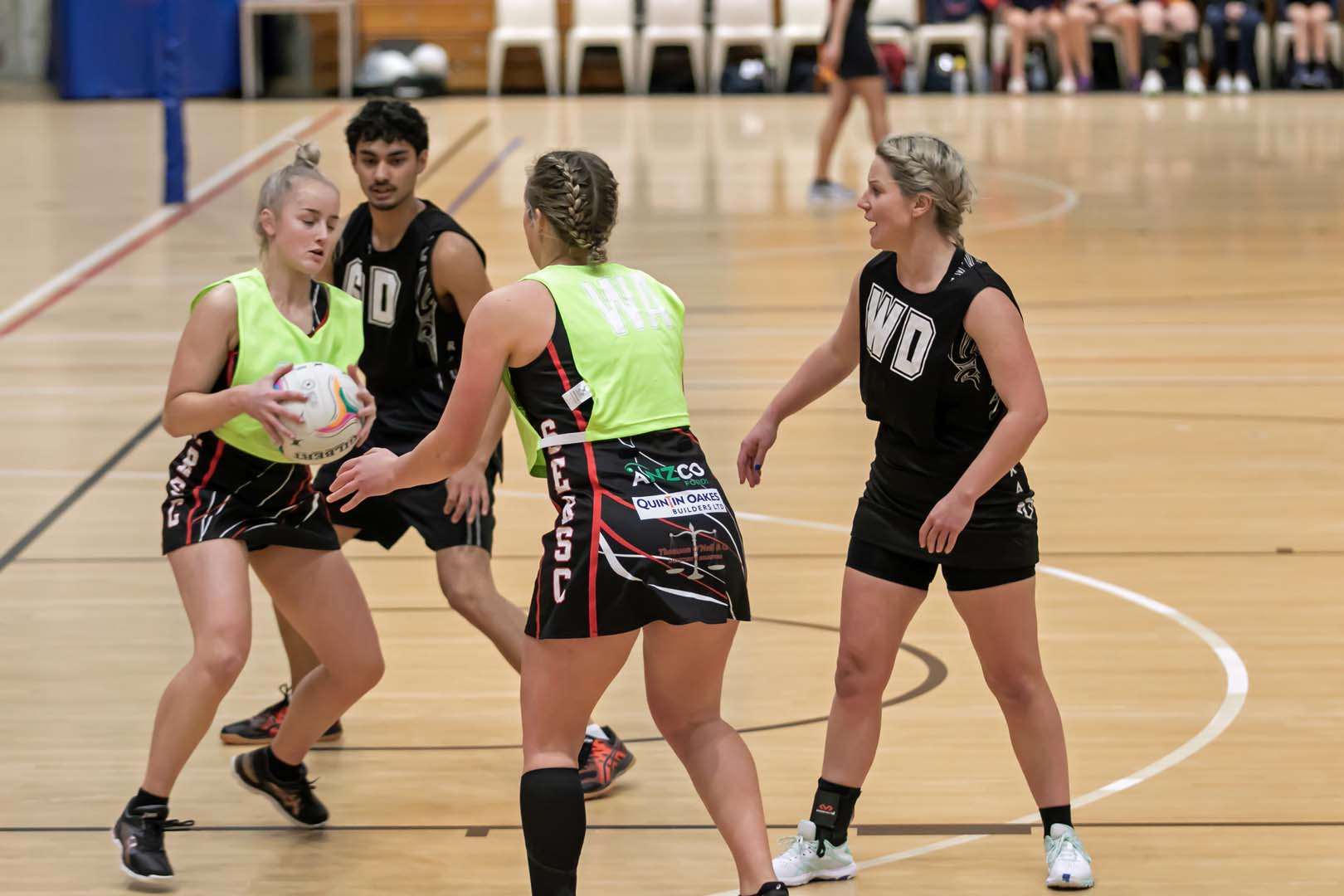 Consistency through the court is the focus for Stratford/Eltham for the remainder of the Bayleys premier netball league.
With only a handful of weeks to go, the central Taranaki side sit in fourth place, equal with Inglewood Aspiring on 16 points. Stratford/Eltham has won two matches, the same win-loss record as Inglewood's second team.
But coach Nina Brown wants to lock in a semi-final berth in the first week of June.
"This season, our team is tracking well," she said ahead of the week eight match against Raukura at TET Stadium at 8pm.
"We are rebuilding the team, especially with seven new players adding to our rosters and a short season making the top four is a goal for our club."
She admits it's been a struggle to field a team with players unable to take the court because of Covid. But it has given Brown a chance to rotate her reserves to give players the opportunity to play.
Brown said they are on a positive path to achieve the consistency she's after because of the effort the team is putting into training.
"We are taking positive steps to achieve our goals. We pride ourselves on team effort [and] we have players who's strengths compliment the team's performance," she said.
Those key players are sisters Nikita and Courtney Roberts who play wing attack and centre respectively. Defender Courtney Tippet is another who heavily features each week.
"I believe in looking at every player's strength and improving our weakness's together as a team."
For this week, Raukura brings an air of uncertainty.
"They have players who have played netball at a high level and in any given day will bring a challenge to any team."
Stratford/Eltham won the first-round match 60-40.
In other matches, the top of the table match between Tysons Toa and Inglewood Summit will be played in Waitara at 6:30pm.
In the first round, Tysons won the match 54-44.
Since then, Inglewood hasn't lost a game, while Tysons suffered a rare draw in the super round a fortnight ago against New Plymouth Old Boys. If Inglewood wins, they will lead the competition, but Tysons will maintain their lead should a victory go their way.
After coming off a strong win against Raukura last week, third place New Plymouth Old Boys play Inglewood Aspiring in Opunake at 6:30pm.
Click here for full draws and results.