Promising season shaping up for NPOB netballers
Thursday, May 05 2022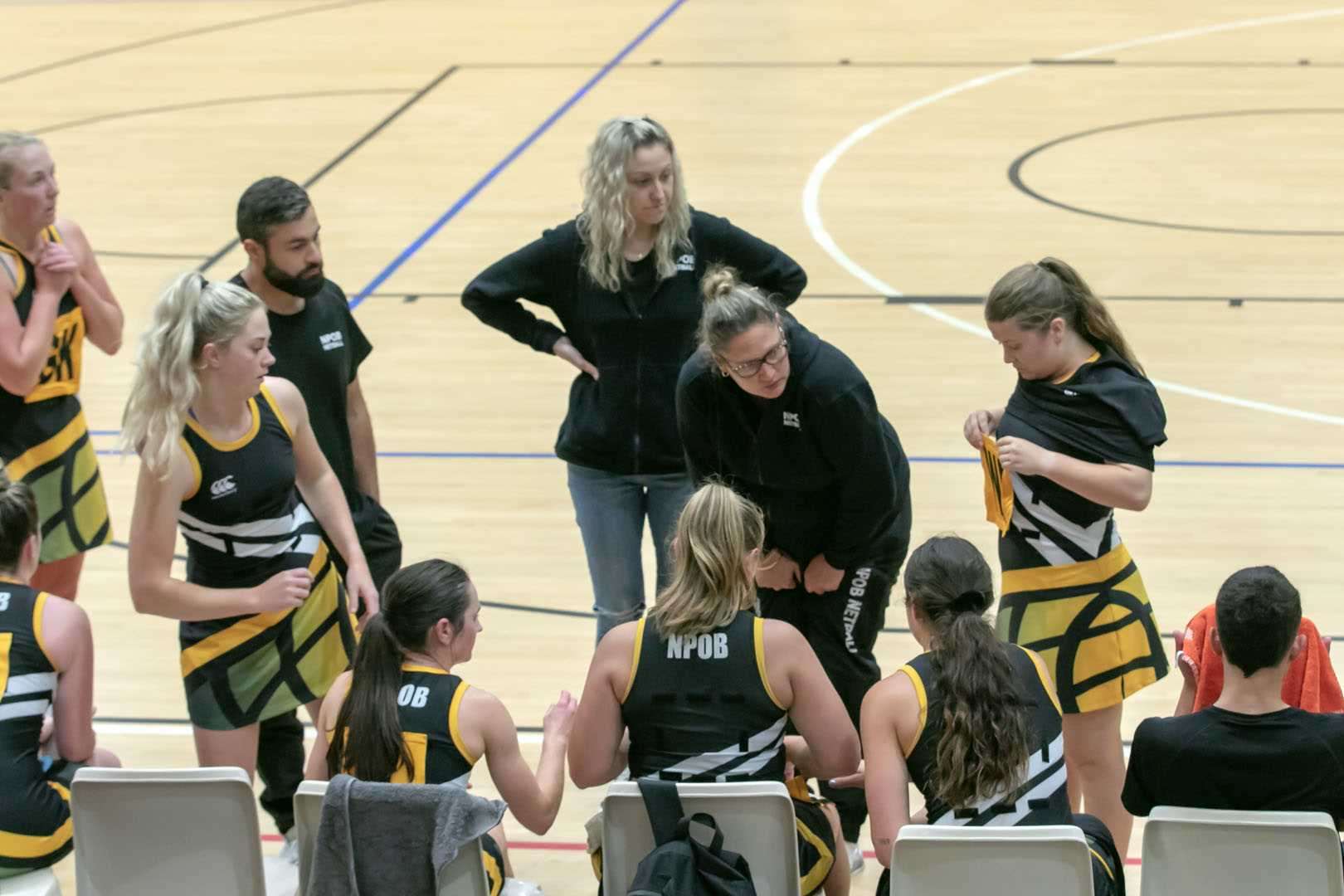 Will Johnston


New Plymouth Old Boys (NPOB) netball coach Kristie Waretini said her team is shaping up nicely in the Bayleys premier one netball competition.
The competition reached its halfway point on Sunday after two rounds in one day. After six matches, NPOB is in third place after they won three, lost two and drawn one. The draw came against seven-time defending champions Tysons Toa in the second match on Sunday.
"We are looking to have a very promising season," Waretini said ahead of Thursday night's game against Stratford/Eltham in Opunake at 8pm.
Since last year, six players returned to NPOB and another six are new to the squad. Waretini said it's great to have experience through the court, which has helped balance the team.
She is impressed with former New Plymouth Girls' High School players Marara Murray and Courtney Barnes.
"They are both really talented girls and it's great to see them both stepping up in the premier one competition this year."
Waretini said the team is starting to gel on the court, which starts from the bench right through to the players on court.
"We have a big squad this year and everyone really tries hard and pushes for their place in the starting seven. I think it's a huge asset for our team as we showed during the super round that even when we make changes, we can maintain the momentum and pace of the game."
She pointed out male player Ariki Pullen, Jamie Te Pau Konui, Vanessa Weir and Olivia Bright as form players so far this season.
After Sunday's super round, NPOB had a light training this week to work on some set plays.
Opponents Stratford/Eltham is in fifth place with only one win this season.
In other matches, the two Inglewood teams play each other in Stratford at 6:30pm. The Summit team sits in second place and won the first clash against Inglewood Aspiring team in round one.
Raukura plays Tysons Toa in Waitara at 6:30pm.
Click here to view the full draw.