Premier cricket returned on Sunday
Tuesday, Jan 11 2022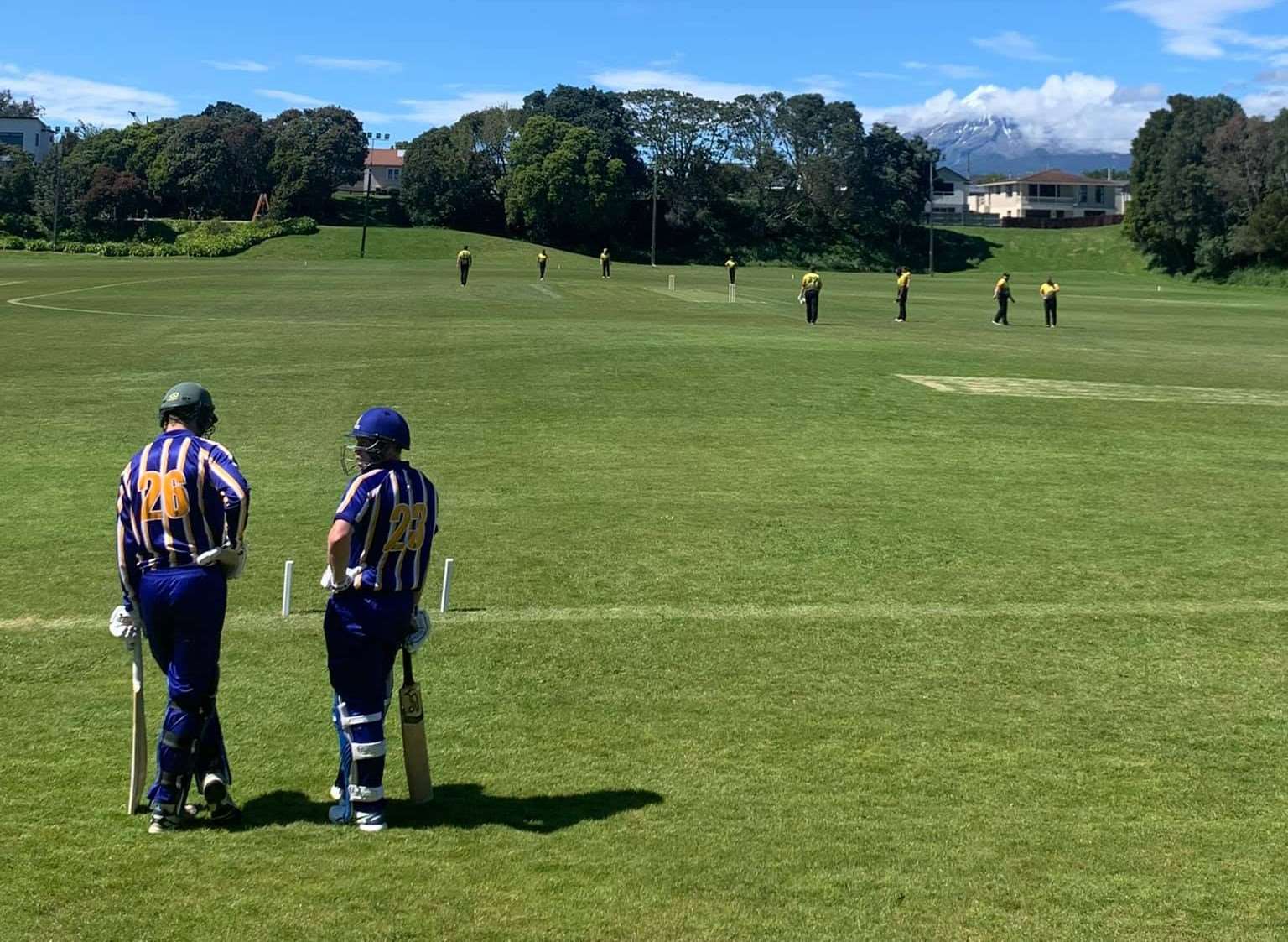 Travis Stewart
Alpha Sports premier grade cricketers returned after the Christmas break with day one of the third round played on Sunday.
From the string of low scores in all matches it looks like the batters took an extra week.
Top of the table New Plymouth Old Boys (NPOB) made light work of Hawera's first innings knocking them out in just 10.3 overs for 25 runs. The damage was done by Jarrod Ritson 6 for 14 and Kyle Pillay 4 for 10.
In reply NPOB has Sebastian Lauderdale Smith to thank for their first innings total of 168, Lauderdale Smith scored 88 of those with the next highest being Davis Mills with 23. Hawera made a better fist of it second time round getting through to 165 for 4 at stumps with Nick Walker (73) and Rob Northcott (56) the main contributors.
New Plymouth Marist United (NPMU) hold the advantage over New Plymouth Boys High School (NPBHS) after day one. Being asked to bat first NPBHS were soon in trouble at 11 for 3. Eventually NPBHS were bowled out for 125, it could have been a lot worse if it was for a 39 run last wicket partnership between Reeve Nelley and William Jull. Ryan Watson and Shay Smith were once again the main destroyers picking up seven wickets between them.
NPBHS picked up a couple of early wickets before NPMU's middle order combined to see them gain first innings points and a lead of 54. The NPBHS opening pair of Josh Gard and Hakeem Faider saw off 6 overs at the end of the day with the score at 4 without loss.
Inglewood will look to wrap an outright victory after dominating day one against Woodleigh. Batting first Woodleigh made a shaky start but recovered to be 33 for 3 just before lunch. However they transpired to lose seven wickets for just 19 runs to be dismissed for 54 with Aaron Taylor picking up 4 for 5 off 5 overs. Inglewood in reply were going along nicely at 88 for 3 and looking at building a big first innings lead. Woodleigh bowlers Jason McGrath and Mattie Allen created a middle order collapse picking up six wickets between them and restricting Inglewood to 92 for 7 before number nine batsman Kurt Biesiek swung the game in Inglewood's favour scoring 72 not out off 93 balls and guiding his team to 206 all out right on stumps.
The final game of the round and Francis Douglas (FDMC) took first innings points off Stratford. Batting first Stratford did well to get through to 112 after being three down with just one run on the board. Denis Mihalijevich batting at six top scored with 45. In reply it was Robson Chapman that lead the charge with 59 of FDMC's first innings total of 152. With a lead of 40 runs FDMC will look to press home the advantage on day two.