Hockey teams embark on lower North Islands
Wednesday, Nov 17 2021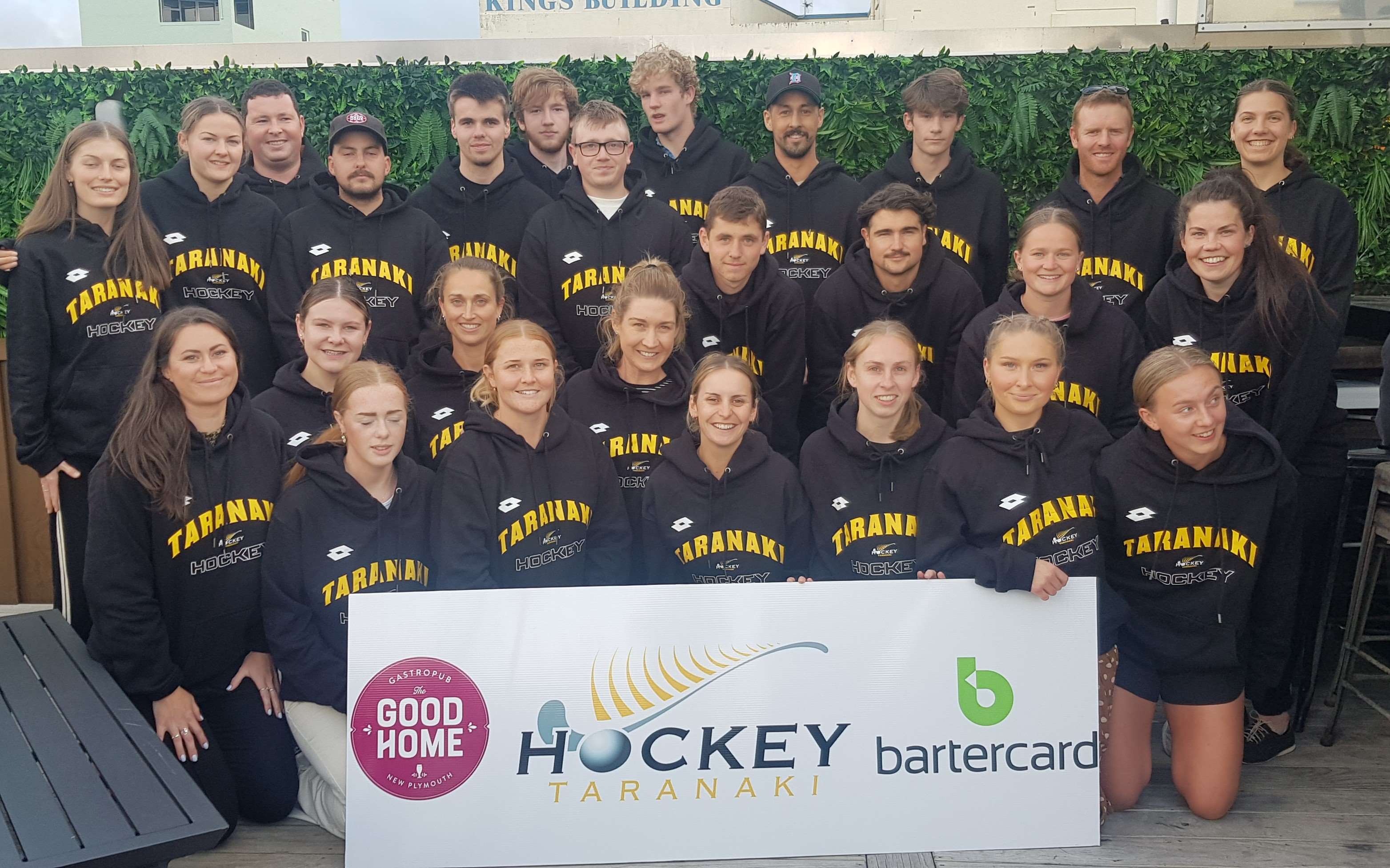 After a long and drawn-out season, the Bartercard Taranaki Women, and the Good Home Taranaki Men are all set to take part in the inaugural Lower North Island Hockey Championship (LNIHC).
After the National Tournament was pushed out twice due to Covid restrictions, the teams have battled through and are ramping up for the start of their four-day competition to be held in Palmerston North from the 17th–21st of November.
Both sides have put together a mix of experience and youth for what will be a hard-fought series against the best in our region. With the Men's side being player coached by Ben Collier; 137 test match Black stick, and the Women's side by Jamie Stones, both teams are in great hands.
The Bartercard Women's side have managed to secure two current Black sticks in the form of Holly Pearson (Tokyo Olympian), and Anna Crowley which will strengthen the core of the group. These two grew up in Taranaki and played alongside each other for SHGC for 7 years.
"Both of these girls are an amazing talent and it's great to have them back in the Amber and Black for this year's competition" says coach Jamie Stones.
These two are not the only players of note in the 18 strong side with High School bolters Lucy Atkinson (NPGHS), and Alex Sherman (SHGC) joining the team. Kate Atkinson has been playing in the Christchurch premier competition and is back for the summer break and joining the side. Annika Roodbeen (NPOB) who was voted Taranaki Women's player of the year is also in the strong side.
The Good Home Men have a mix of Taranaki club stalwarts and returning university students to make up the 16-man squad.
Orin Burmester (NPOB) and Lloyd McLoughlin (NPOB) will provide some firepower through the midfield and up front. Recently named in the NZ U18 squad Jordan Whittleston (NPBHS) will get his first shot at proving himself on the men's stage.
Coming back from university we have NPBHS old boys Daniel Foss, Doug Russ, Harry Bushell and Michael Spurdle who will provide some youthful energy to the side. Liam McSweeny (Stratford) will be taking the pads after a strong club season.
All games will be live streamed thanks to Cello Sport on YouTube and the game times and Links to these will be published on the Taranaki Hockey Facebook page and website.
The Saturday games can be found on Sky Sport Next and this will be widely advertised on their Facebook page and website also.
Thanks again to Good Home and Bartercard for coming on board as naming rights sponsors for their respective teams.
Best of luck to both teams and keep an eye out for some exciting games that can be watched from the comfort of your couch.