Rugby matches without refs after shortage
Tuesday, May 03 2022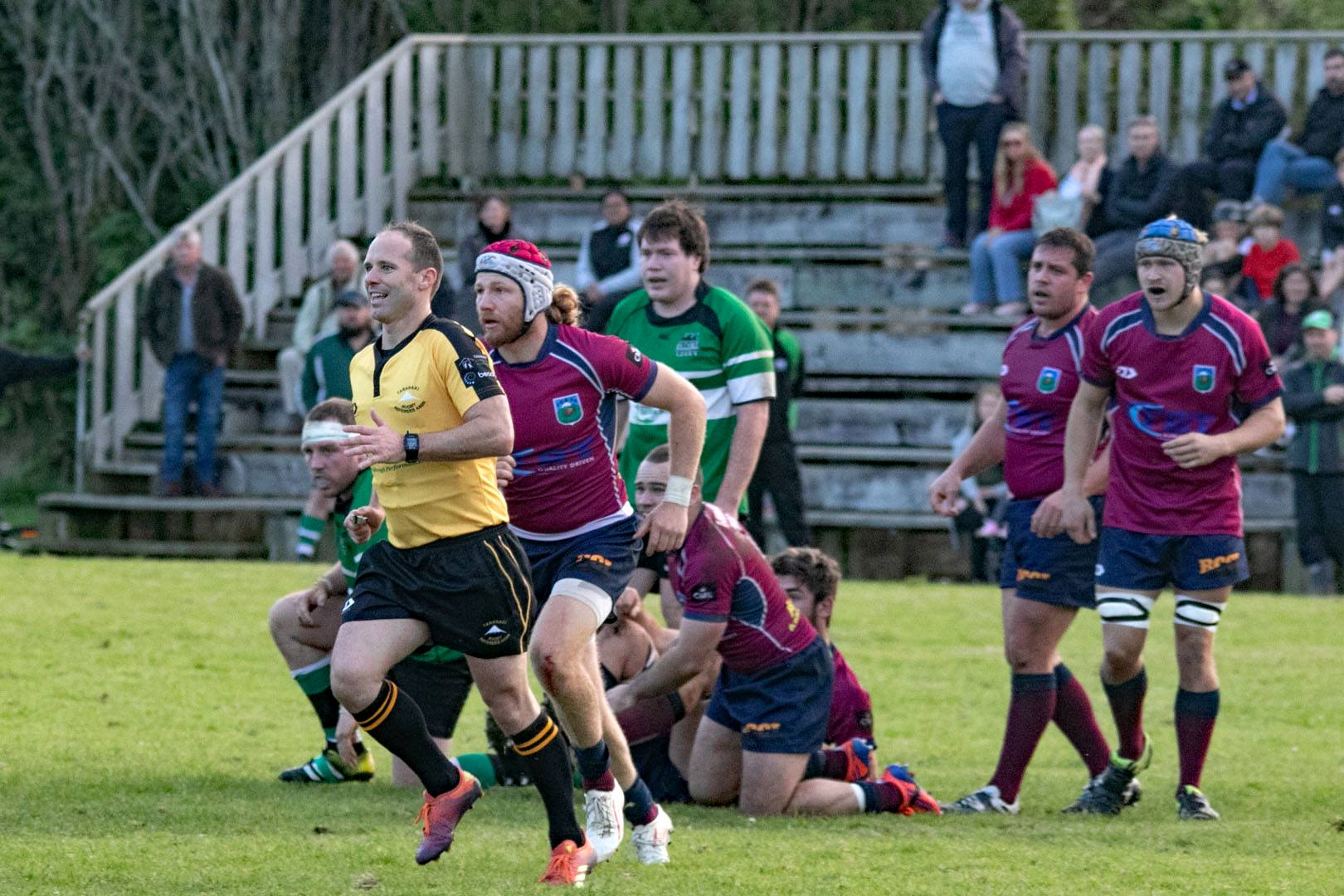 Will Johnston
Photo: Cam Stone is one of Taranaki's high performance referees.


Some Taranaki club and secondary school rugby matches will find themselves without an official rugby referee when the season kicks off on Saturday.
The Taranaki Rugby Referees' Association (TRRA) has had a decrease of 15 active members from last year, with Covid and retirements being a factor.
TRRA life member, president and chairman Ray Hopkinson said these are numbers the association cannot afford to lose.
"With all community rugby starting on Saturday, we have no show of having enough referees," he said.
Traditionally, club rugby kicks off first, followed by secondary school and junior grades a month later. This year, because of Covid delays, all grades start on the same weekend adding pressure to numbers.
"Unfortunately, there will be some matches that won't have a referee appointed."
Nearly all senior matches are covered, but under 15 boys and girls secondary school competitions will be the worst affected. There is hope more will come out of the woodwork to fill gaps by Saturday.
Rugby laws allow the home team to appoint an unofficial referee, so matches aren't cancelled or postponed. Junior matches are often controlled by the team's trained 'associate referee.'
Over the last few years, Hopkinson said the association has done well to recruit new numbers, with its referee to player ratio one of the best in the country. It punched above its weight and, at times, had four high performance referees representing Taranaki including current international referee Paul Williams, former sevens whistle blower Richard Kelly and Cam Stone, who referees domestic matches.
But the loss factor has outweighed the new recruits, which isn't isolated to Taranaki.
"The decline in referee numbers isn't just a local issue but a trend nationwide."
Former national referee Brigitte Tyler was appointed Taranaki Rugby's referee educator earlier this year. Hopkinson said the role provides promotion and opportunities that refereeing brings.
"There are opportunities in refereeing in both the high performance and community sectors," Hopkinson said.
Taranaki Rugby community and operations manager Cole Brown will alert clubs to the shortage and to assist with finding solutions.
Brown and other members of Taranaki Rugby's staff, including former chief executives Jeremy Parkinson and Laurence Corlett have refereed in the past to support the association.
Those interested in refereeing can contact Taranaki Rugby.